Aspettando Manifesta 12 is a cultural program for Palermitans to learn about, pro-actively engage and share ideas with Manifesta 12 in anticipation of the Manifesta 12 biennial coming to Palermo next year in 2018. Aspettando Manifesta 12 will be held in the newly re-opened Teatro Garibaldi assigned to Manifesta 12 by the City of Palermo. In the run up and during the biennial, Teatro Garibaldi will function as the Manifesta 12 headquarter and central meeting point.
Aspettando Manifesta 12 will last from 13th of July until 29th of October 2017, from Tuesday – Saturday, 10.00 – 19.00. The program of Aspettando Manifesta includes a series of cultural experiences, inviting different ways to learn about and interact with Manifesta:
1. Manifesta Cultural Histories Exhibition
An archive exhibition for Palermitans to discover and get to know the history of Manifesta more deeply through a selection of photographs, videos, texts and artefacts. Free-of-charge guided tours are available throughout July for groups of minimum 6 to 15 people, from Tuesday to Saturday from 10 am to 7 pm (Reservation is required by calling at +39 335 879 9834. Booking hours: from Monday to Friday from 10 am to 7 pm).
Book a tour now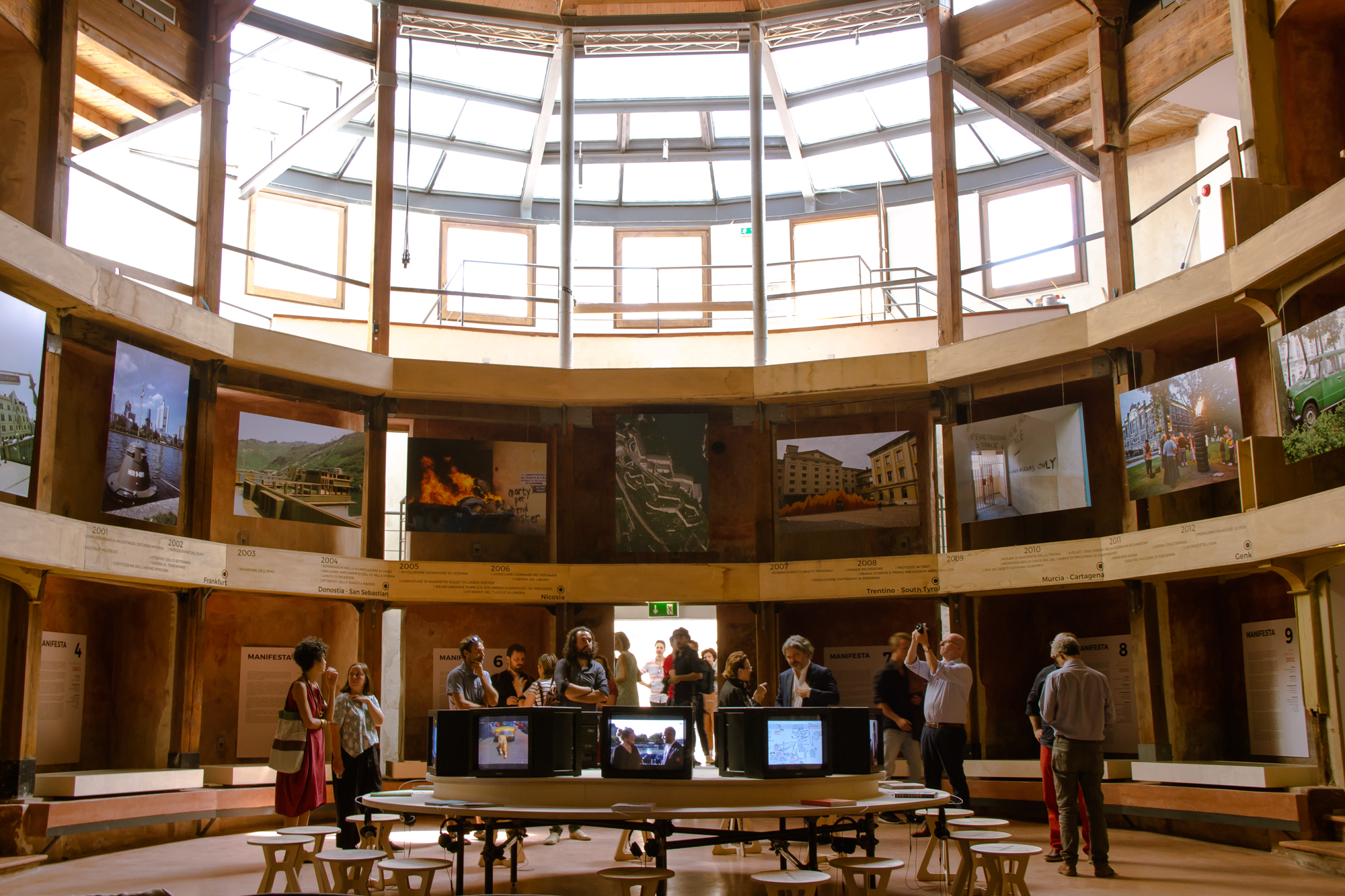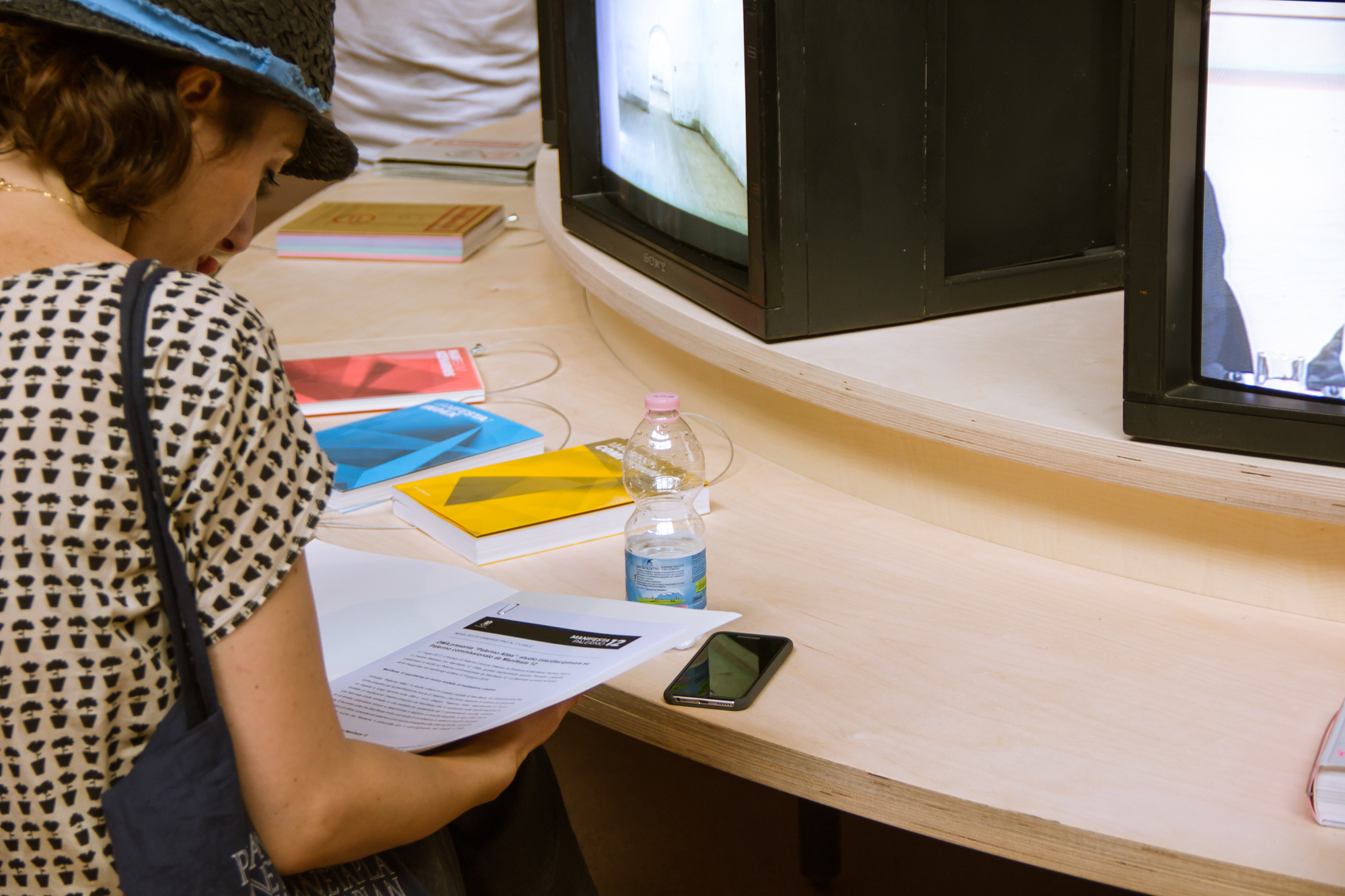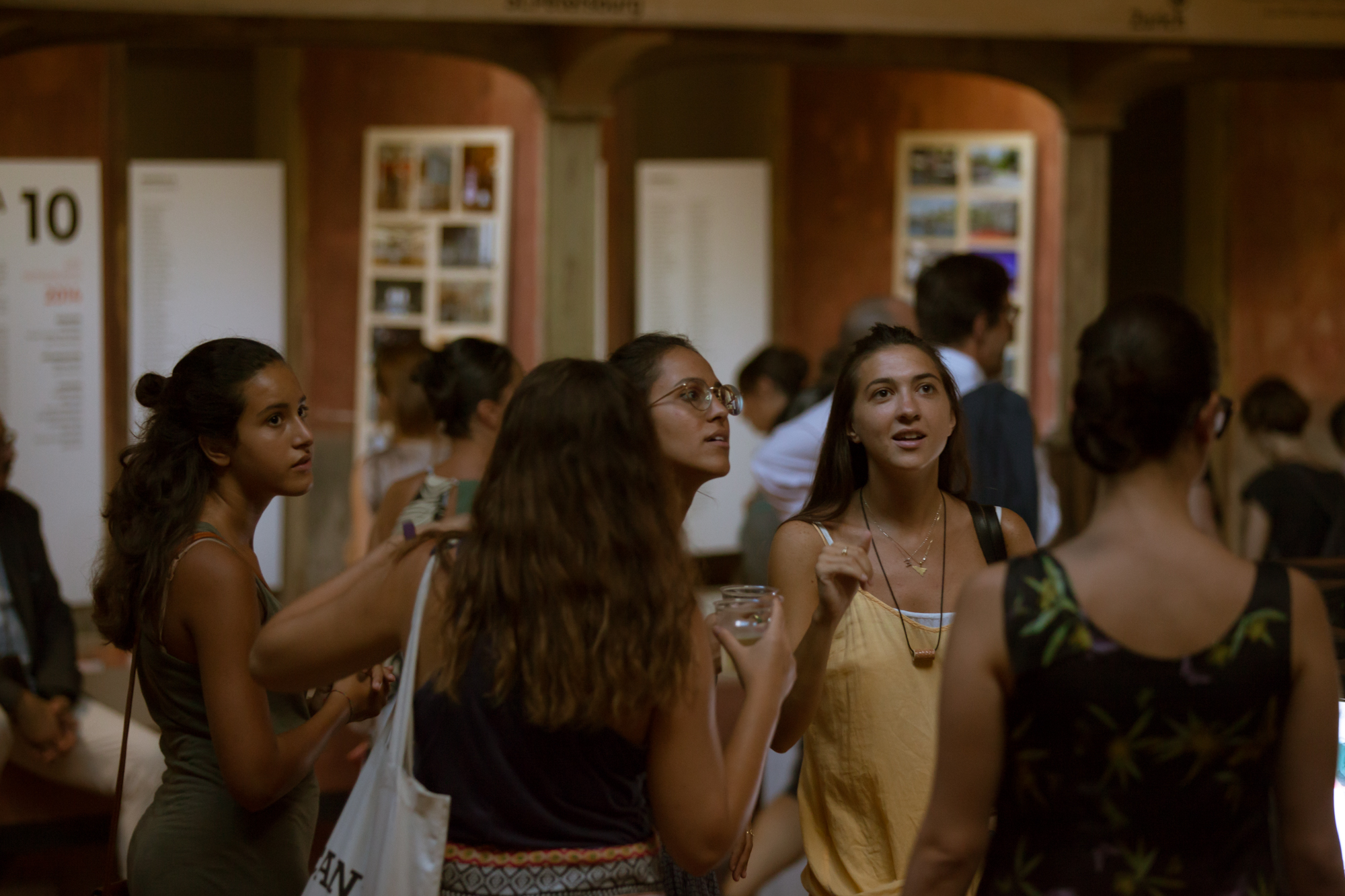 2. Manifesta 12 pop-up library for adults and kids alike
Aspettando will host a brand new pop-up library, featuring publications on contemporary art and visual culture from the Manifesta archive and kind donations by Italian cultural institutions and publishers, as well as a special section for children.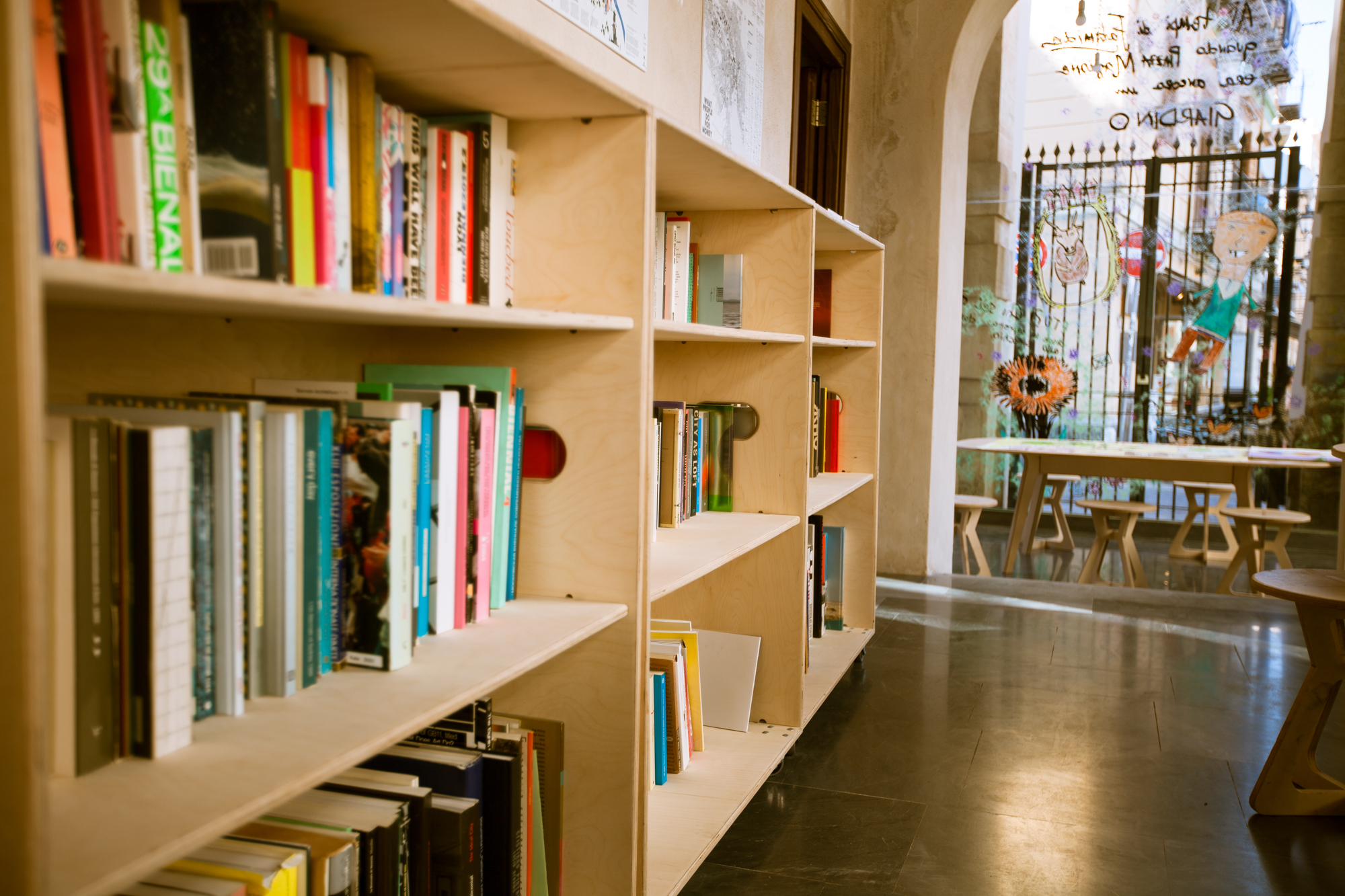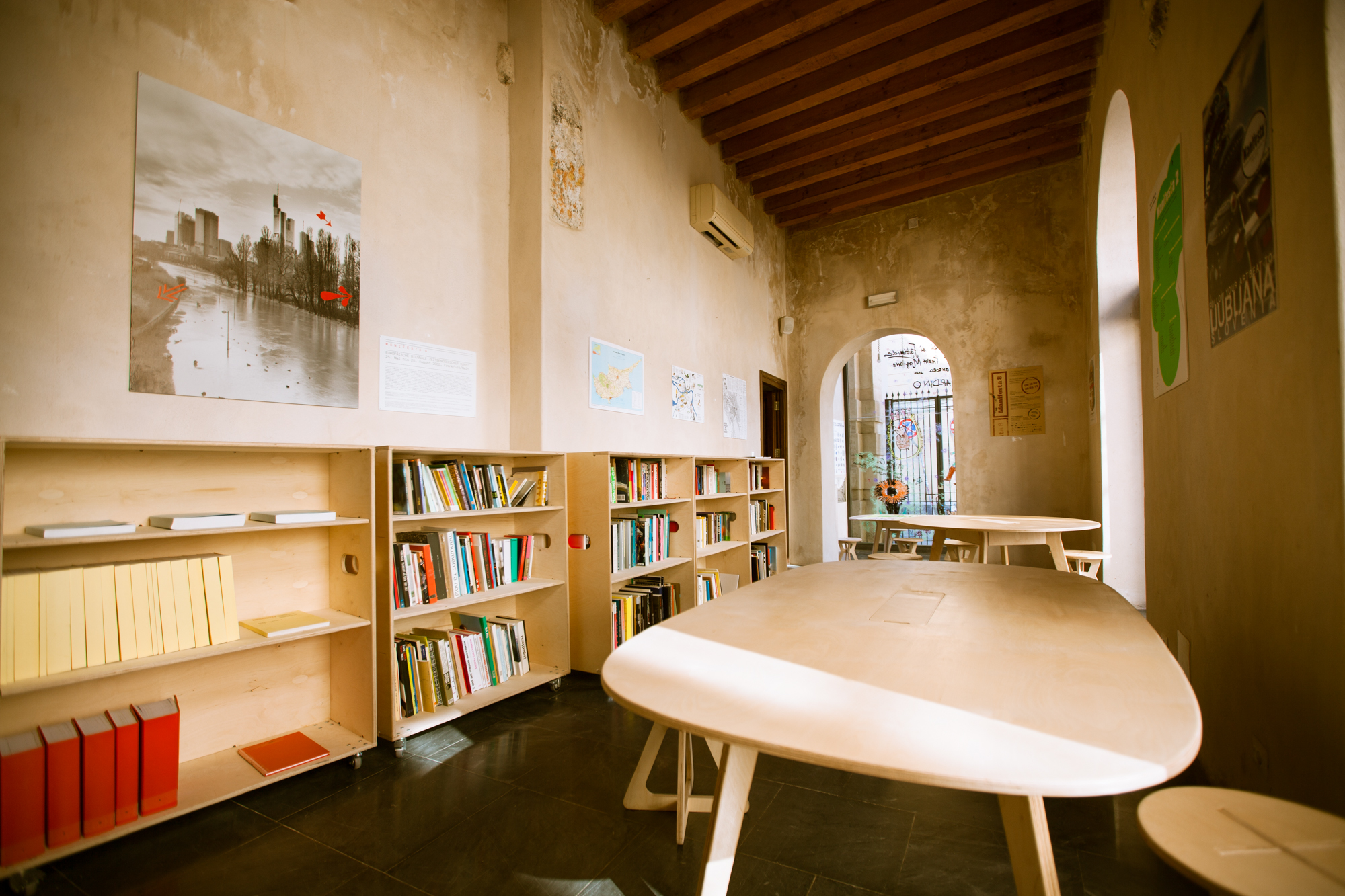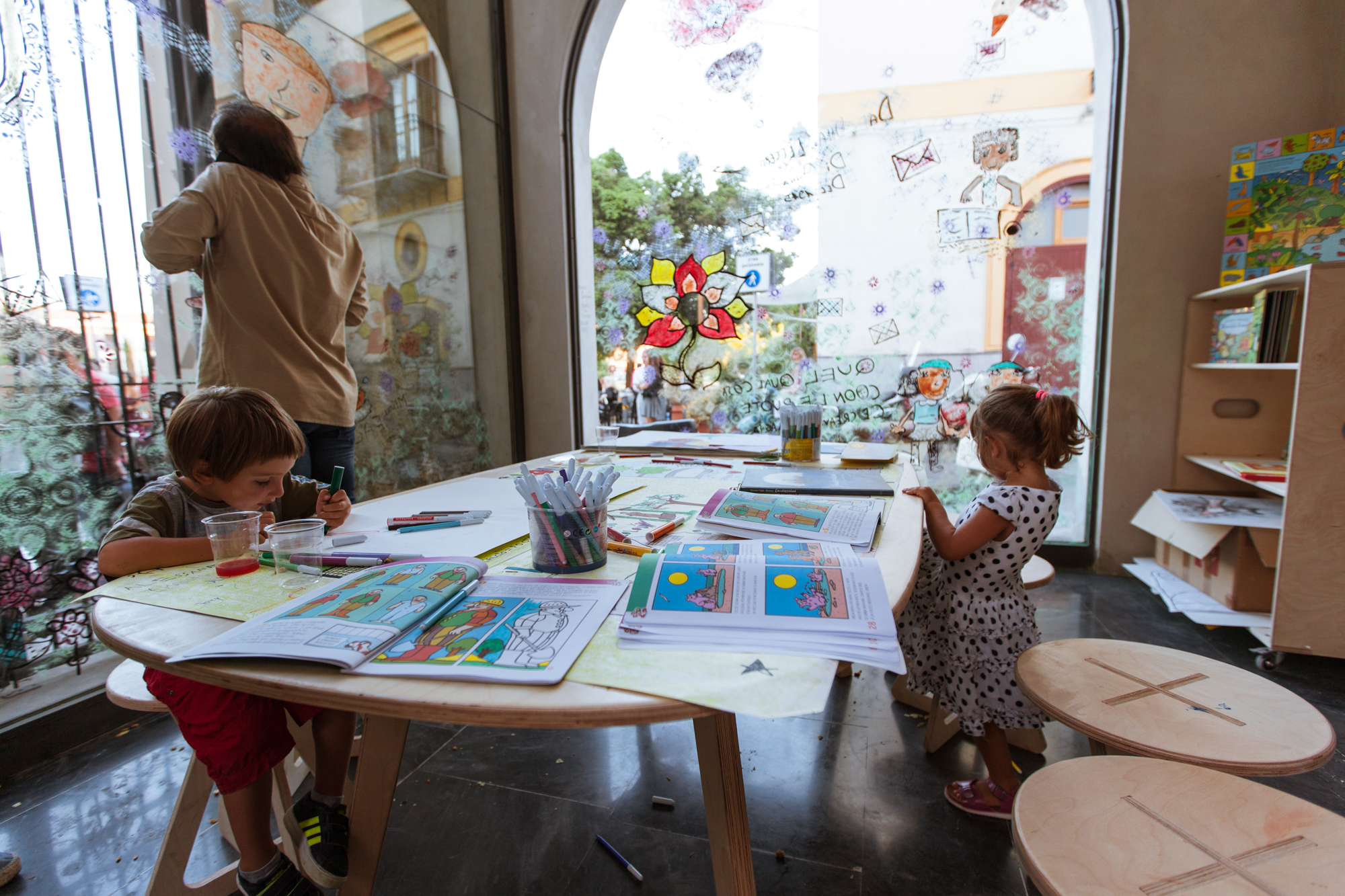 The library will also host "Fatimide's Tales", a project by Palermo-born artist Gabriella Ciancimino who recently held a workshop with the children of the Amari Roncalli Ferrara school located in Piazza Magione, Palermo. During the workshop, the artist and the kids explored past and emerging stories of Piazza Magione: "What was the past of the square?", "What is its future?". The children addressed these questions through a series of drawings produced during the workshop, which have been collected in a large handmade book that will also be available in the library. The drawings have then been recreated by Ciancimino on the windows to the library and will be visible from the 13th of July.
3. Manifesta 12 pop-up cafe as an informal social hub
Manifesta is currently working on hosting a pop-up cafe in Teatro Garibaldi offering coffee, drinks and snacks to create a meeting point and social hub along with the library.
4. Film screenings
Within the Aspettando Manifesta 12 program, we will also hosts film screenings, including unique ArtDocs from Manifesta 11 in Zurich. ArtDocs is a documentary series created in collaboration by teenagers, students, artists and local Zurich professionals showing behind-the-scenes of each newly developed artwork commissioned for Manifesta 11.
5. Lectures, workshops and talks
Towards autumn, we will launch a series of lectures and workshops around previous Manifesta editions, including a possibility of inviting artists, curators and creatives that participated in Manifesta before to share ideas and stimulate international networking with the local community.
Special thanks for the donated books and publications to:
Arte e Critica, CURA., E il Topo, Exibart, Flash Art International, Flash Art Italia, Franco Cosimo Panini Editore, HangarBicocca, Humboldt Books, Le Dictateur, Minibombo, MOUSSE, Museo Centro de Arte Reina Sofia, Museo Egizio, Nero, San Rocco Magazine.