Islands of Exile. The Case of Leros
June 16, 2018 - November 4, 2018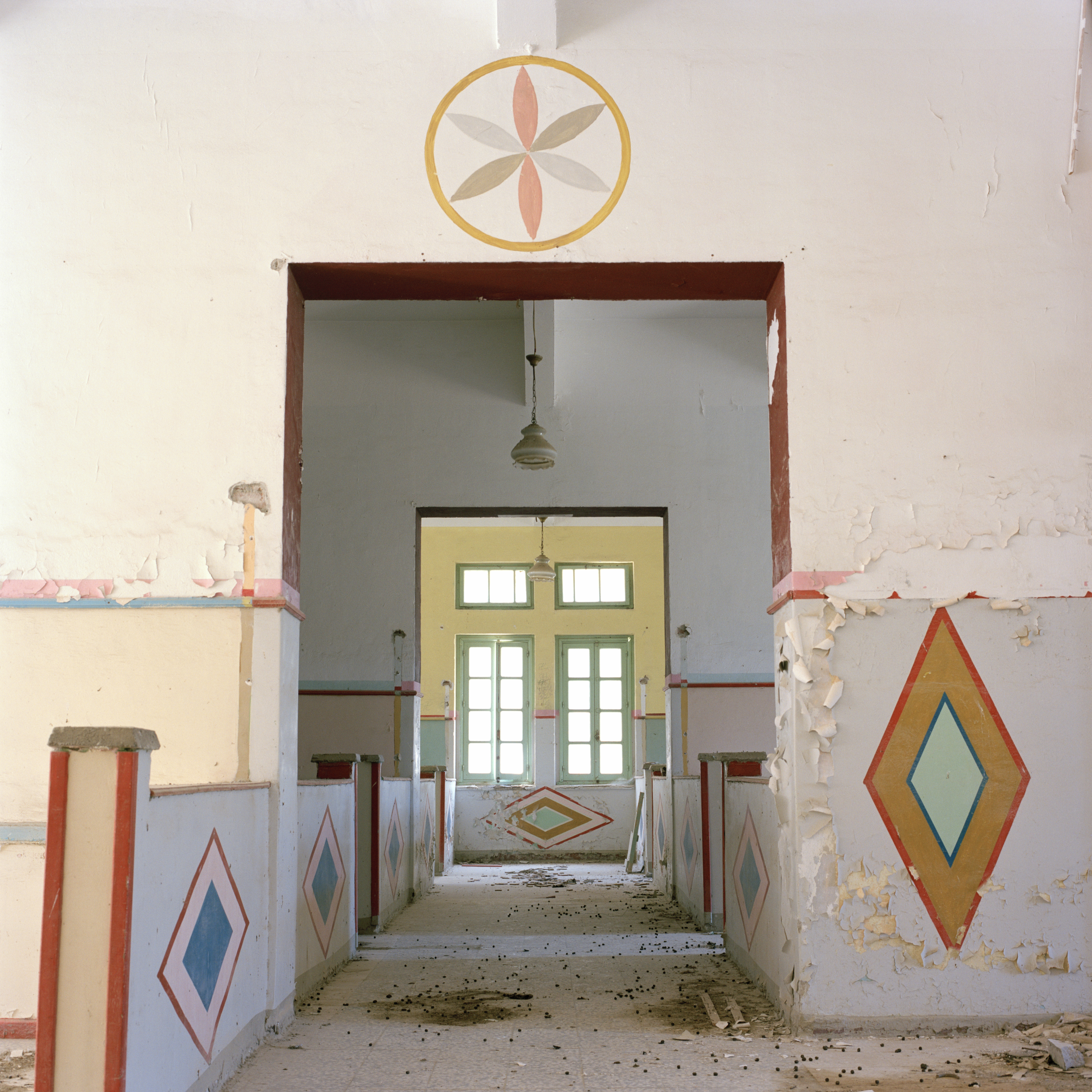 Islands of Exile is an interdisciplinary project on Leros in the Greek Dodecanese, a unique case study into securitisation and control of the Mediterranean, an ecosystem defined by exile, detainment and violent processes of subjectification in which architecture plays a crucial role. The exhibition explores the relationship between architectural form, urban and territorial management, institutional analysis and biopolitics through the use of archive material, models and site photography.
Curated by Beth Hughes, Dr. Platon Issaias & Yannis Drakoulidis.
Opening Hours:
Monday, Wednesday, Thursday, Friday, 09.00 – 13.00
Tuesday and Saturday 09.00 – 18.30
Special Event:
2 NOVEMBER, 14.00 – 18.30: ISLANDS OF EXILE. THE CASE OF LEROS
RESEARCH SYMPOSIUM
hosted by BETH HUGHES, PLATON ISSAIAS, YANNIS DRAKOULIDIS
Guests:
EIRINI AVRAMOPOULOU Social Anthropology, Panteion University
GIANCARLO CARENA Cooperativa Monte San Pantaleone
BERND KASPAREK bordermonitoring.eu
STEFANOS LEVIDIS Centre for Research Architecture/Forensic Architecture, Goldsmiths University
PANTXO RAMAS University of Kent
ALESSANDRA SCIURBA Mediterranea Saving Humans Mediterranearescue.org
PROGRAM
THE CASE OF LEROS
2.00 PM BETH HUGHES, PLATON ISSAIAS, YANNIS DRAKOULIDIS
Beth Hughes is an Architect, Head of Architecture at the Royal College of Art.
Platon Issaias is an Architect, researcher and teacher at the Architectural Association and the Royal College of Art.
Yannis Drakoulidis is a photographer based in Athens, Greece
MENTAL HEALTH AND ARCHITECTURE
2.30 PM EIRINI AVRAMOPOULOU
Eirini Avramopoulou, is assistant professor of social anthropology at Panteion University of Social and Political Sciences, Athens, Greece. She received a PhD in Social Anthropology from the University of Cambridge (2012). Her research interests include anthropology of human rights, social movements and activism; feminist and psychoanalytic approaches to subjectivity, biopolitics, trauma and affect.
3.00 PM GIANCARLO CARENA
Giancarlo Carena is president of the agricultural social cooperative Monte San Pantaleone founded in Trieste in 1978. The cooperative was born from the collaboration between the city's young people and public operators within a wider framework of de-institutionalization started from the psychiatric hospital and now affecting more city sectors. Furthermore, he is president of CNA Trieste and councillor for the Camera di Commercio Venezia Giulia.
3.30 PM PANTXO RAMAS
Francesco Salvini (pantxo ramas) is a Wellcome Trust Research Associate, at the Kent Law School where he works in a project on the modern boundaries of healthcare. Pantxo is also an activist and has been actively involved in social mobilisations around the contemporary crisis of care in Ecuador, Italy and Spain.
CONTESTED MEDITERRANEAN
4.00 PM STEFANOS LEVIDIS
Stefanos Levidis is an architect, researcher at Forensic Architecture, and PhD candidate at the Centre for Research Architecture, Goldsmiths University. His research focuses on the contested maritime border between southern Greece and Turkey, where he investigates the entanglement of migration and offshore hydrocarbon prospecting, and the technologies of territory and power this encounter engenders.
4.30 PM BERND KASPAREK
Bernd Kasparek is an activist and researcher, interested above in issues of border, Europeanisation, and anti-racist practices. He is a member of the research association bordermonitoring.eu and on the board of movements. journal for critical migration and border regime studies.
5.00 PM ALESSANDRA SCIURBA
Alessandra Sciurba is co-founder of the Legal clinic for Human Rights at the University of Palermo and an activist. She was a research fellow at the University of Bergamo, with a project on the right to asylum. She has been project manager at the Council of Europe for the project 'Human Rights of People Experiencing Poverty', and consultant for the European Parliament on the vulnerability to exploitation of women migrant workers in agriculture in the EU. Among other collaborations with ONGs (CIAI), she is one of the initiators of the Platform Mediterranea Saving HUmans (www.mediterranearescue.org).
5.30 PM ROUND TABLE