AES+F. Mare Mediterraneum
June 18, 2018 - September 30, 2018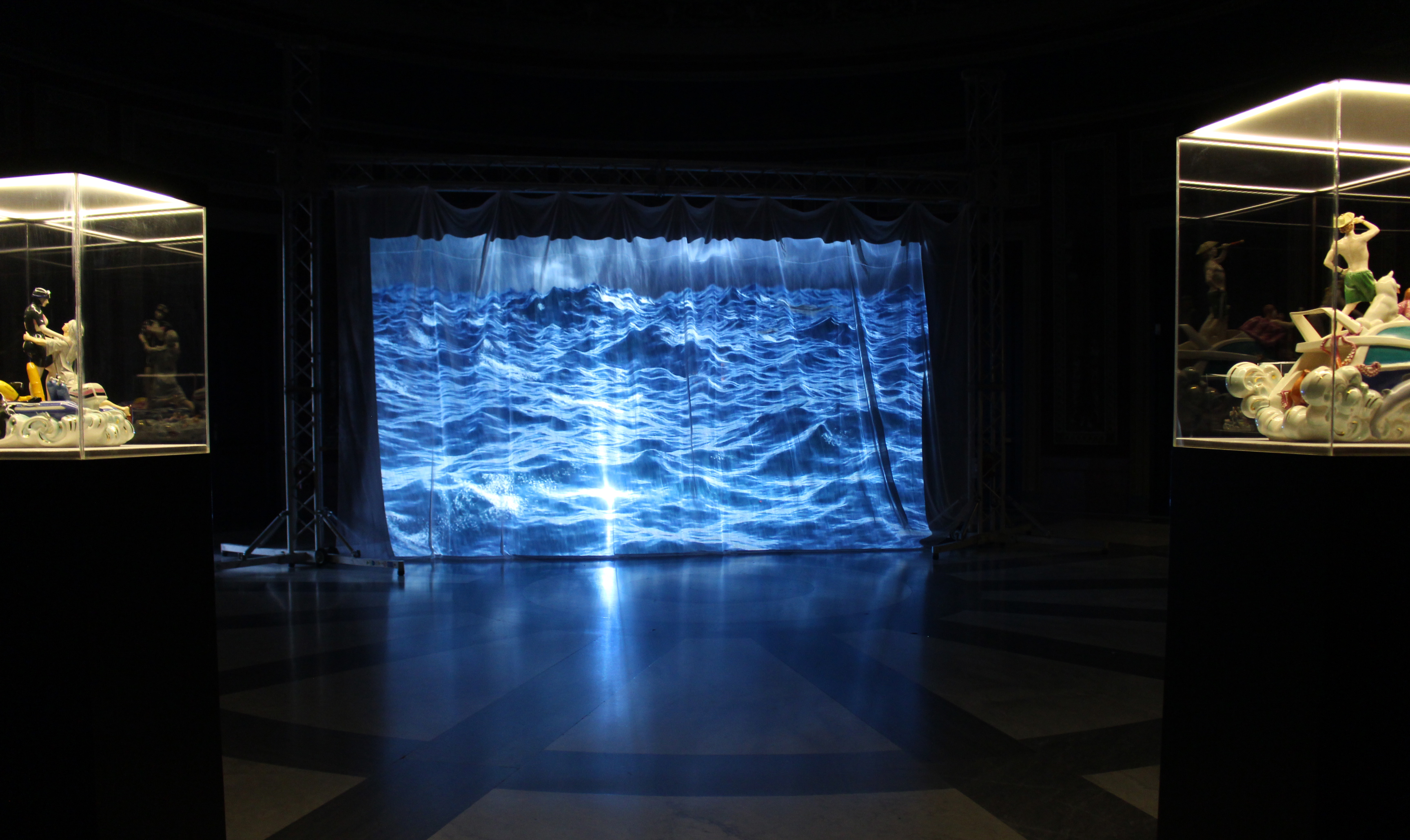 Presented by Multimedia Art Museum Moscow – MAMM. Curated by Elisabetta di Mambro (EdM Productions).
We are once again living in an epoch of global change — cultural, political, and economic. The Mediterranean, as in the past, is the epicentre of these events. We are once again seeing mass migration and armed conflicts, but also brilliant displays of humanity and empathy. Mare Mediterraneum is composed of a series of nine porcelain figurines, colourfully painted in the tradition of 18th century European porcelain, and a multimedia installation depicting various states of the sea.
AES+F is a multidisciplinary collective working since 1987 and consisting of 4 artists –Tatiana Arzamasova, Lev Evzovich, Evgeny Svyatsky and Vladimir Fridkes.
Open daily, 9.30 – 17.30
Entrance €8, including a guided tour of Teatro Massimo.
AES+F. Mare Mediterraneum has been extended until 30 September.