Per Barclay. Cavallerizza Palazzo Mazzarino
June 15 - November 4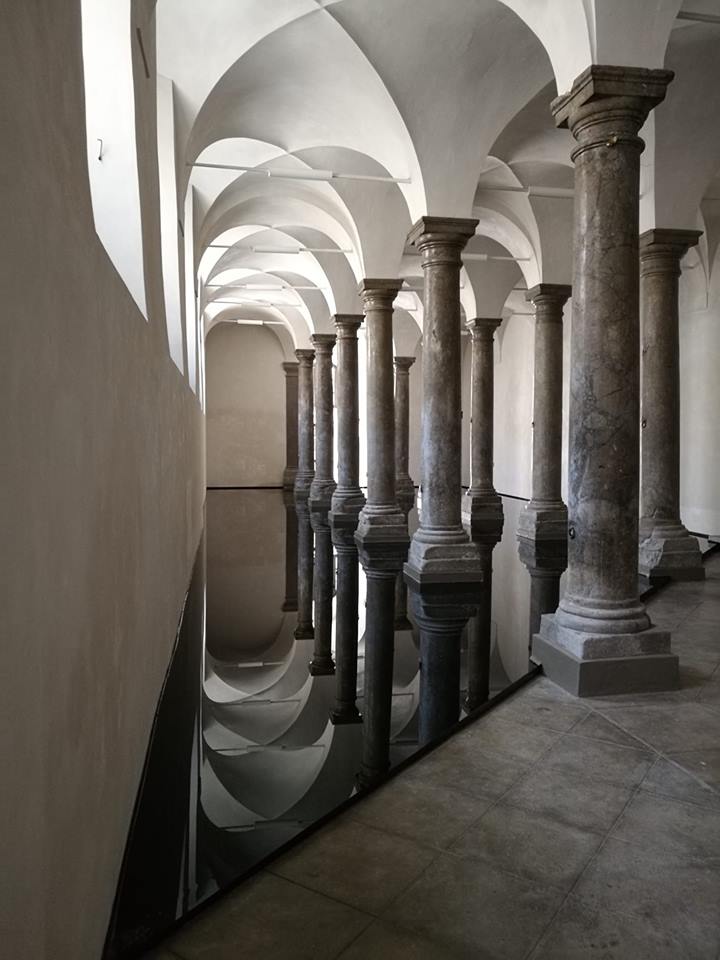 Presented by Francesco Pantaleone Arte Contemporanea. Curated by Agata Polizzi.
Per Barclay's oil chamber contains the image of "the other self." Here, the interweaving of the rigorous architectural geometry of the Cavallerizza and its reflection in the black liquid formally and conceptually play with the symbology of the double, in both philosophical and optical terms. The installation is a reflection on the present time and technically translates into a complex work centered on the dialogue between architecture and space, in line with the stylistic language of Per Barclay. Oil room installation, from 16 June to 25 July. Photographic exhibition, from 8 September to 4 November. Closed the month of August. Installation visitable till the 25th of July.
Installation Opening: 15 June 11.00, Palazzo Mazzarino, Via Maqueda 383, Palermo.
Photographic Exhibition Opening: 8 September to 4 November, 12.00, Palazzo Mazzarino, Via Maqueda 383, Palermo.
Closed for Summer Holidays 1 – 31 August. Opens on 8 September.
Open: Monday – Friday 15.30 – 19.00, Last entrance at 18.30.