ROVER
October 8, 2018 - November 4, 2018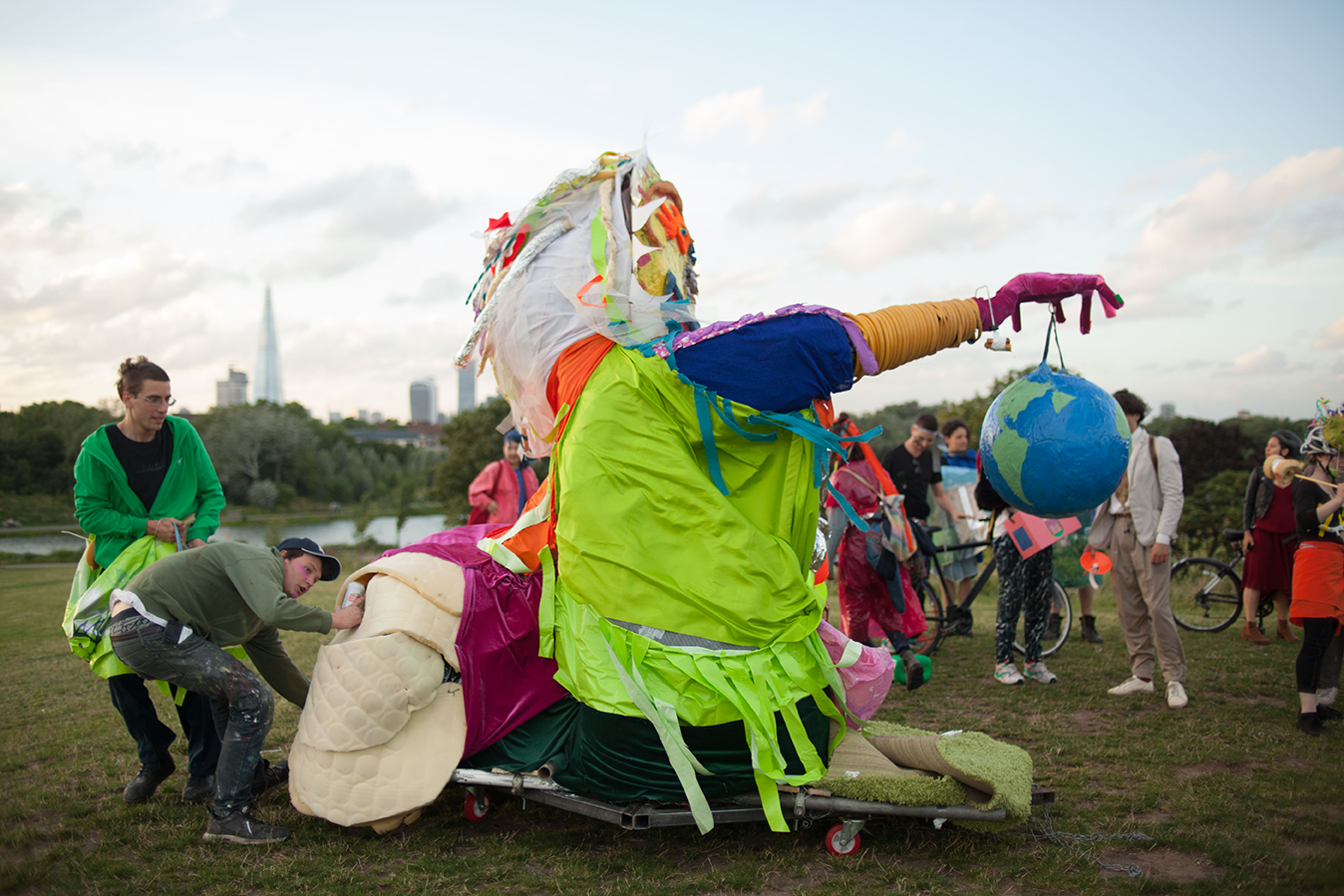 The artists Victor Ruiz-Colomer of Barcelona and Joe Highton of London will be in Palermo from October 8th to November 4th on an artists residency, a part of the 5x5x5 program.
ROVER is a series of dynamic events in Palermo which will roam through the various orbits of the Manifesta program. With an emphasis on self-organised group activity, ROVER will work along with the Palermo bici tuning crew and with theatre, dance, sports groups and other collectives who use public space in a non-invasive way. The project intends to give each event enough leeway to blossom, with an emphasis on the importance of amplification to form a collective voice.
www.ROVER.LIVE
 is pleased to welcome visitors to its flexible facility. Rover on Via Roma 206 is a particular recycling plant that tries to understand what is waste, what to do with it and how to process it altogether.
Rover.live is also hosting screenings of films from artists across 3 contexts (Palermo, Barcelona, London) every Sunday at 20:00 from 14 October to 4 November. The intention of these screenings is to gather a group of people interested in developing a series of films in response to the current climate in Palermo.
Join us at Rover, Via Roma 206, on SUNDAY 14TH of October at 20.00 for the screenings of Pietro Librizzi's Softman (2016, Palermo) – Albert García-Alzórriz's Tras Los Eucaliptos (2018, Barcelona) and Ansso Ann's Untitled(2018. London). The three films reflect on the way inhabitants of very particular environments communicate and share their thoughts on how the initial purposes of the places they find themselves in have dissolved. Together, they will find ways of detangling their past and bonding together exponentially.
Open studio: Monday – Friday, 17 – 20.