Aspettando Manifesta 12 is a cultural program for Palermitans to learn about, pro-actively engage and share ideas with Manifesta 12 in anticipation of the Manifesta 12 biennial coming to Palermo next year in 2018. Aspettando Manifesta 12 is held in the newly re-opened Teatro Garibaldi assigned to Manifesta 12 by the City of Palermo. In the run up and during the biennial, Teatro Garibaldi functions as the Manifesta 12 headquarter and central meeting point.
Aspettando Manifesta 12 has consisted of the Manifesta Cultural Histories archival exhibition, a pop-up library, a cafe and special events. The Manifesta Cultural Histories archival exhibition is now closed, but more activities will be planned from January 2018 until the opening of the biennial. The library and bar are open for the visit. Sign up for our newsletter to keep up to date with the Aspettando Manifesta 12 events.
The program of Aspettando Manifesta has included a series of cultural experiences, inviting different ways to learn about and interact with Manifesta:
1. Manifesta 12 pop-up library for adults and kids alike
Aspettando Manifesta 12 hosts a brand new pop-up library, featuring publications on contemporary art and visual culture from the Manifesta archive and kind donations by Italian cultural institutions and publishers, as well as a special section for children.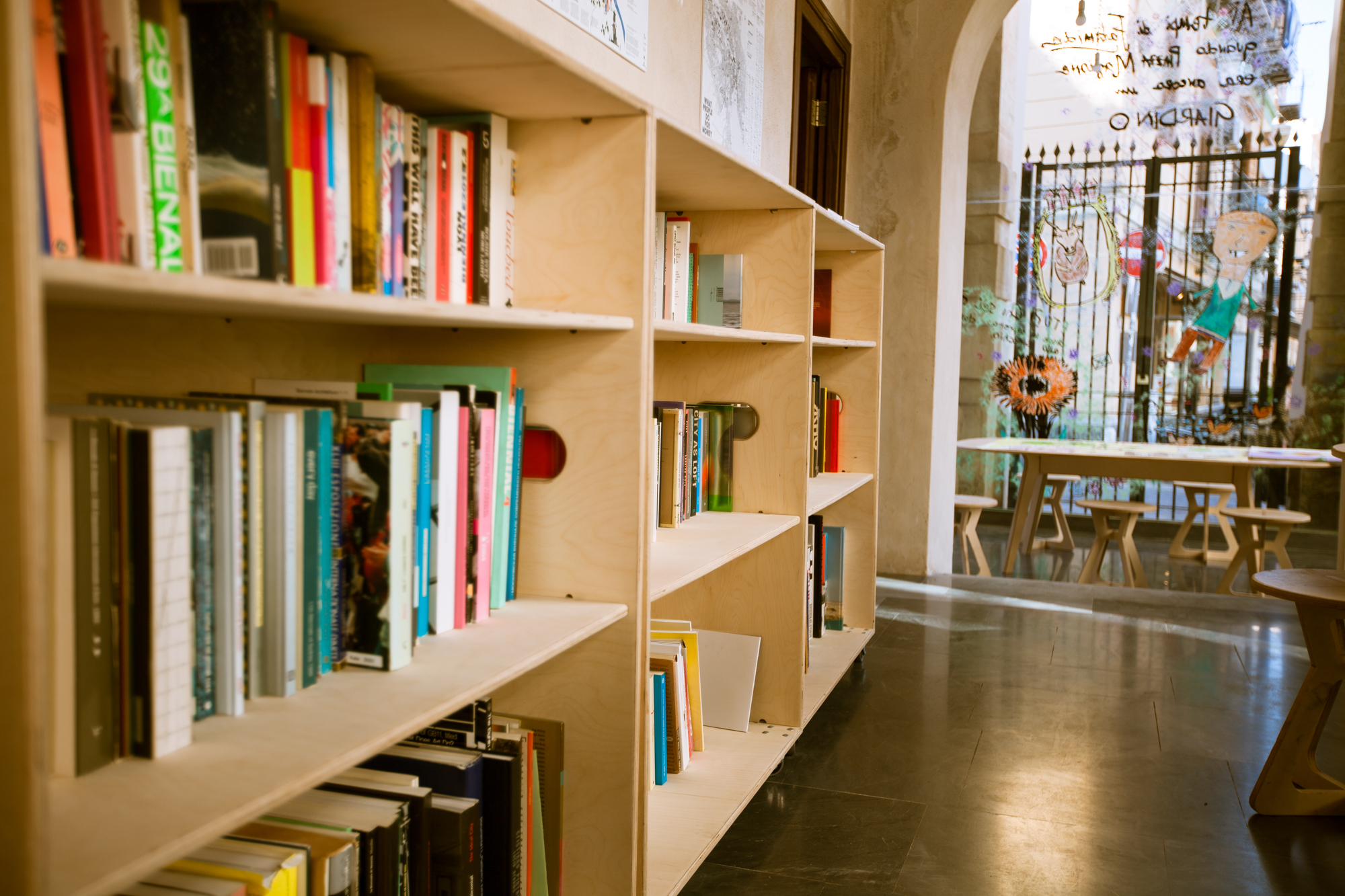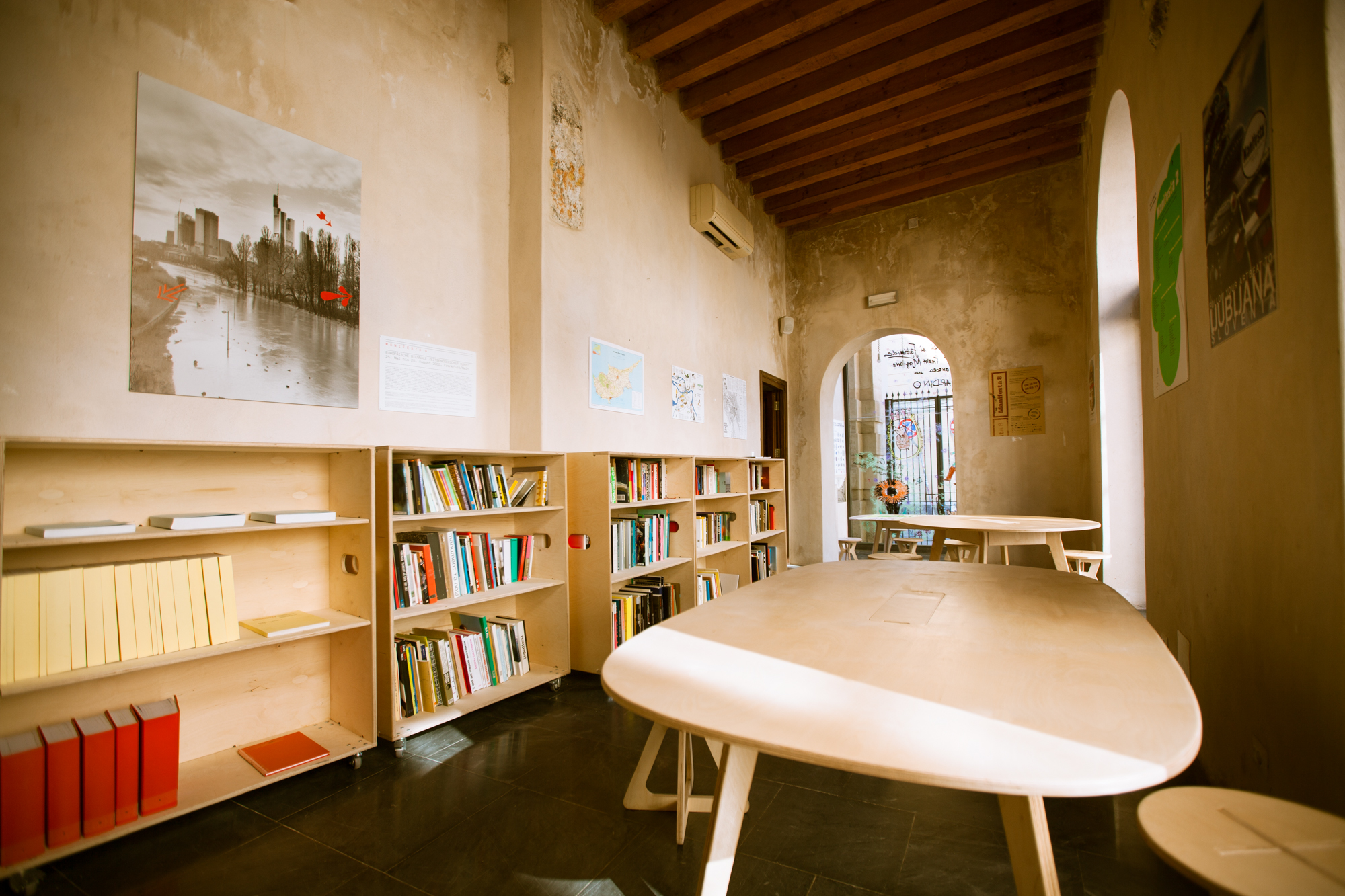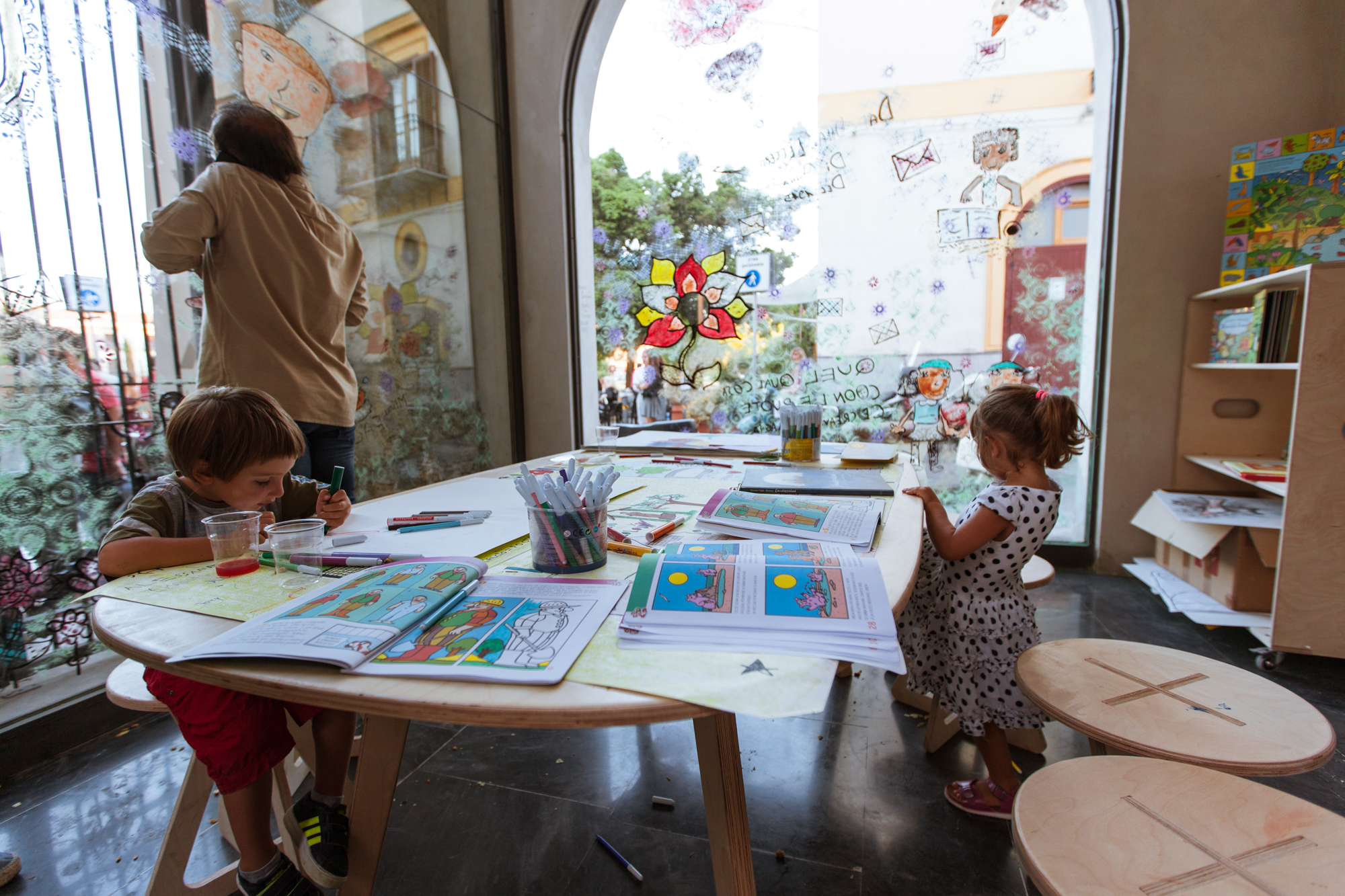 The library also hosts "Fatimide Tales", a project by Palermo-born artist Gabriella Ciancimino who recently held a workshop with the children of the Amari Roncalli Ferrara school located in Piazza Magione, Palermo. During the workshop, the artist and the kids explored past and emerging stories of Piazza Magione: "What was the past of the square?", "What is its future?". The children addressed these questions through a series of drawings produced during the workshop, which have been collected in a large handmade book that will also be available in the library. The drawings have then been recreated by Ciancimino on the windows to the library and will be visible from the 13th of July.
2. Manifesta 12 pop-up cafe as an informal social hub
In Teatro Garibaldi, Manifesta is hosting the Caffè Letterario Garibaldi which offers cold and hot drinks, food and snacks. Even more, the cafe works as meeting point and social hub along with the library.
Opening hours of the cafe:
Monday, 6pm to Midnight
Tuesday, 9am to 6pm
Wednesday – Thursday, 9am to 10pm
Friday – Saturday, 9am to Midnight
Sunday, 9 am to 2pm and 6pm to Midnight
3. Manifesta 12 Cook and Talk 
Manifesta 12 Cook and Talk is a series of social dinners that are part of the cultural programme Aspettando Manifesta 12 currently on view at Teatro Garibaldi, Palermo. The events consist on a dinner held at Teatro Garibaldi by Manifesta 12 team, and open to all the people in Palermo who would like to help cooking while talking with the team on various topics. Keep up to date on when the next Cook and Talk is happening here.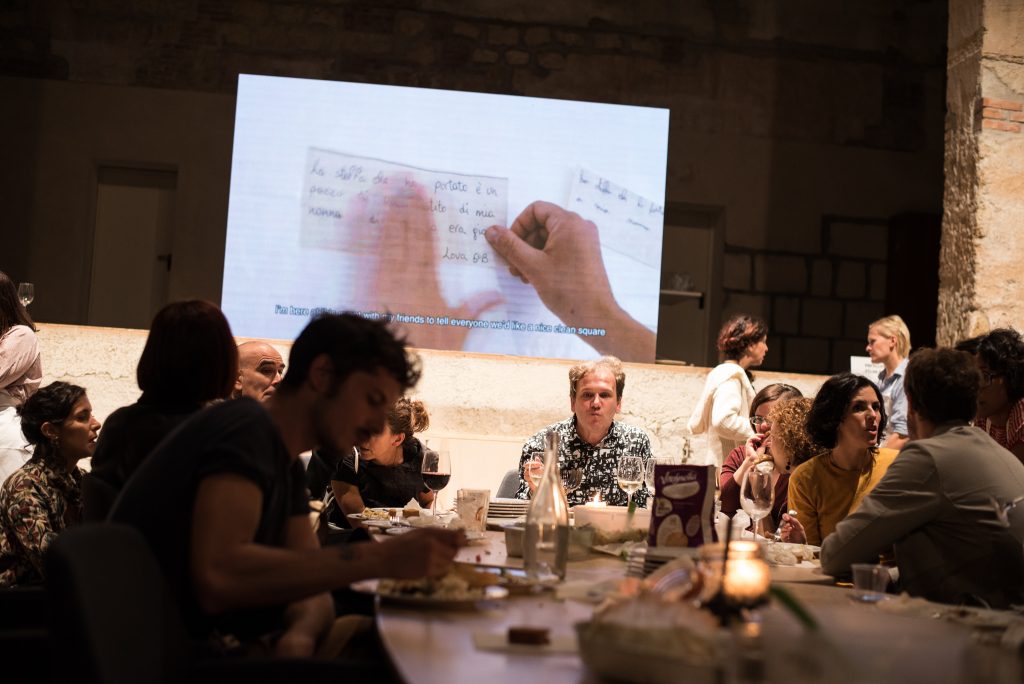 4. Manifesta 12 Meet Up
Manifesta 12 Meet Up is a series of informal events organised by Manifesta 12 team. Part of the pre-biennial programme Aspettando Manifesta 12 currently on view at Teatro Garibaldi, M12 Meet Up aims at making Manifesta 12 research process transparent and available for people of Palermo to engage with. From November 2017 till the end of Aspettando Manifesta 12, artists and participants invited to visit Palermo for research are asked to engage in informal conversations with students, art amateurs, social associations and different groups of the city. The purpose is, on one hand, to offer citizens of Palermo some insights into the artist's practice and research, while helping stimulate their imagery on what Manifesta 12 could be about. On the other hand, M12 Meet Up helps the artist and the team to engage with local collaborators for the development of their artistic project. Keep to update on when the next Meet Up is happening here.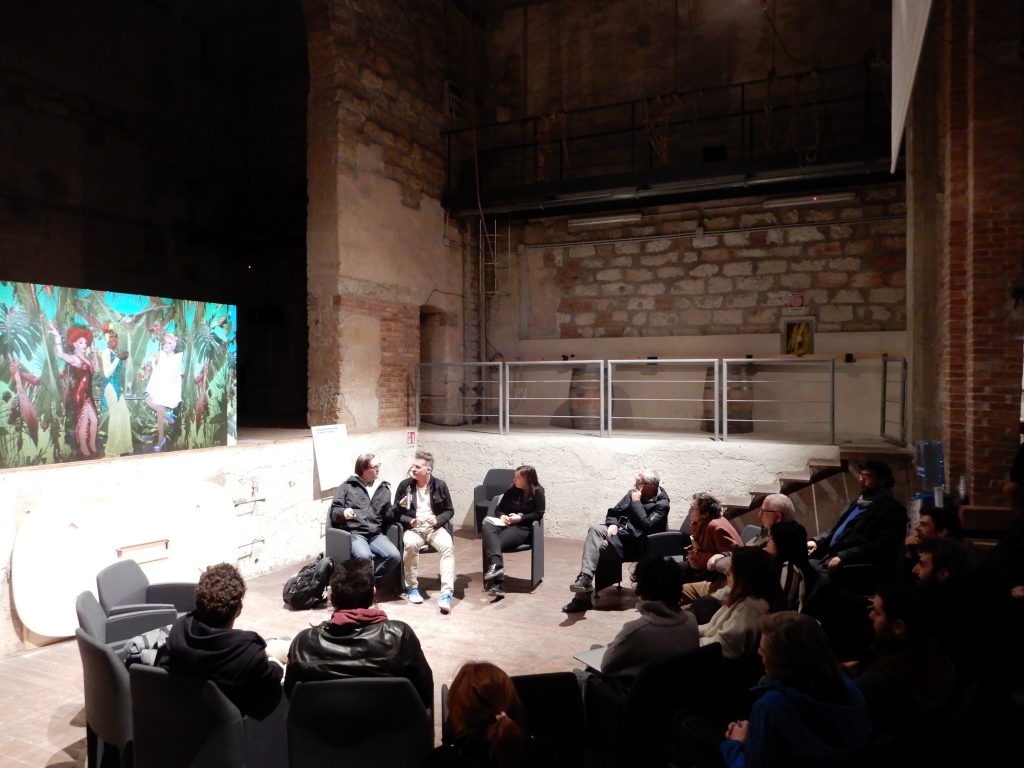 5. Manifesta Cultural Histories Exhibition (NOW CLOSED)
An archival exhibition for Palermitans to discover and get to know the history of Manifesta more deeply through a selection of photographs, videos, texts and artefacts.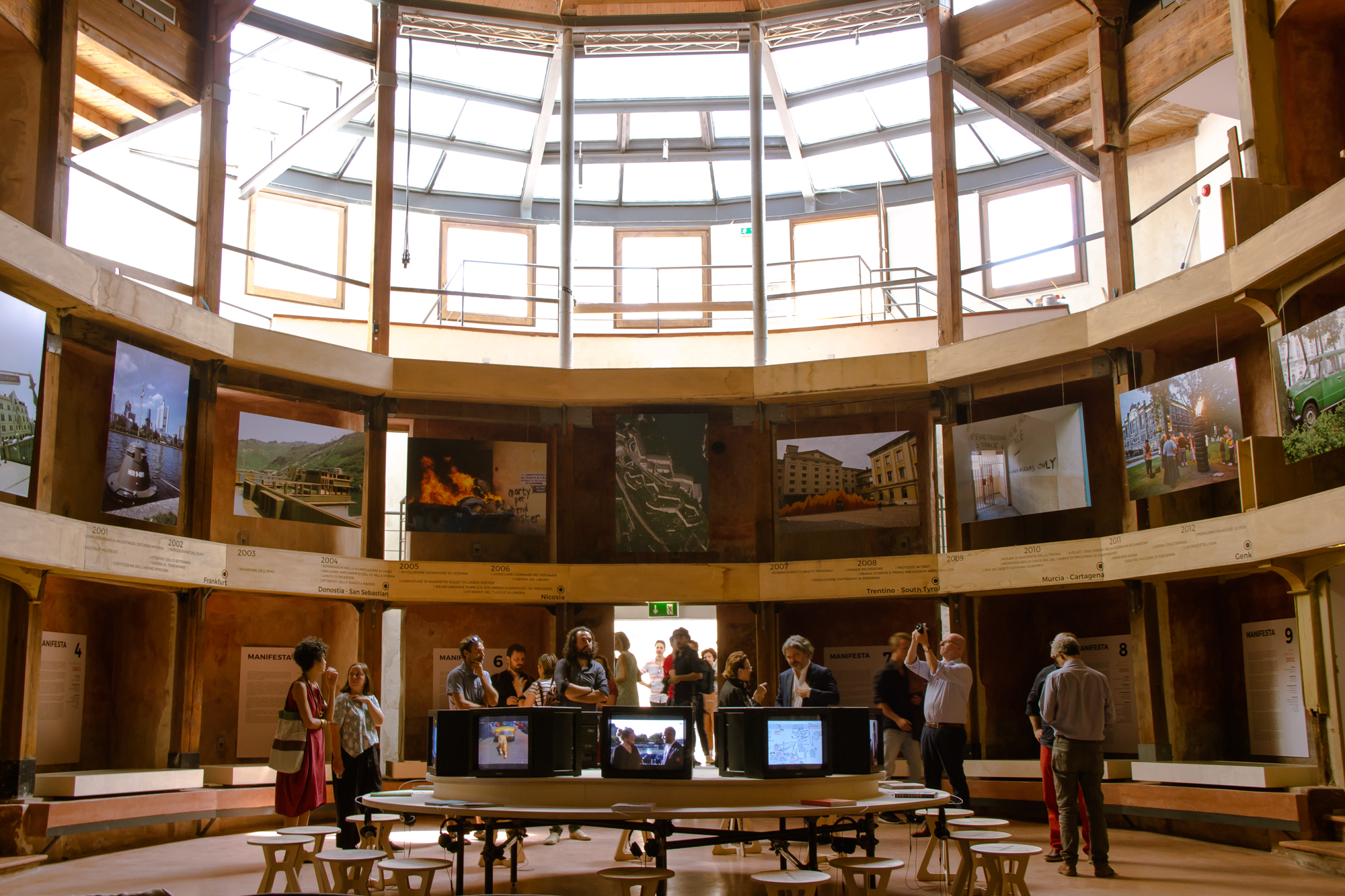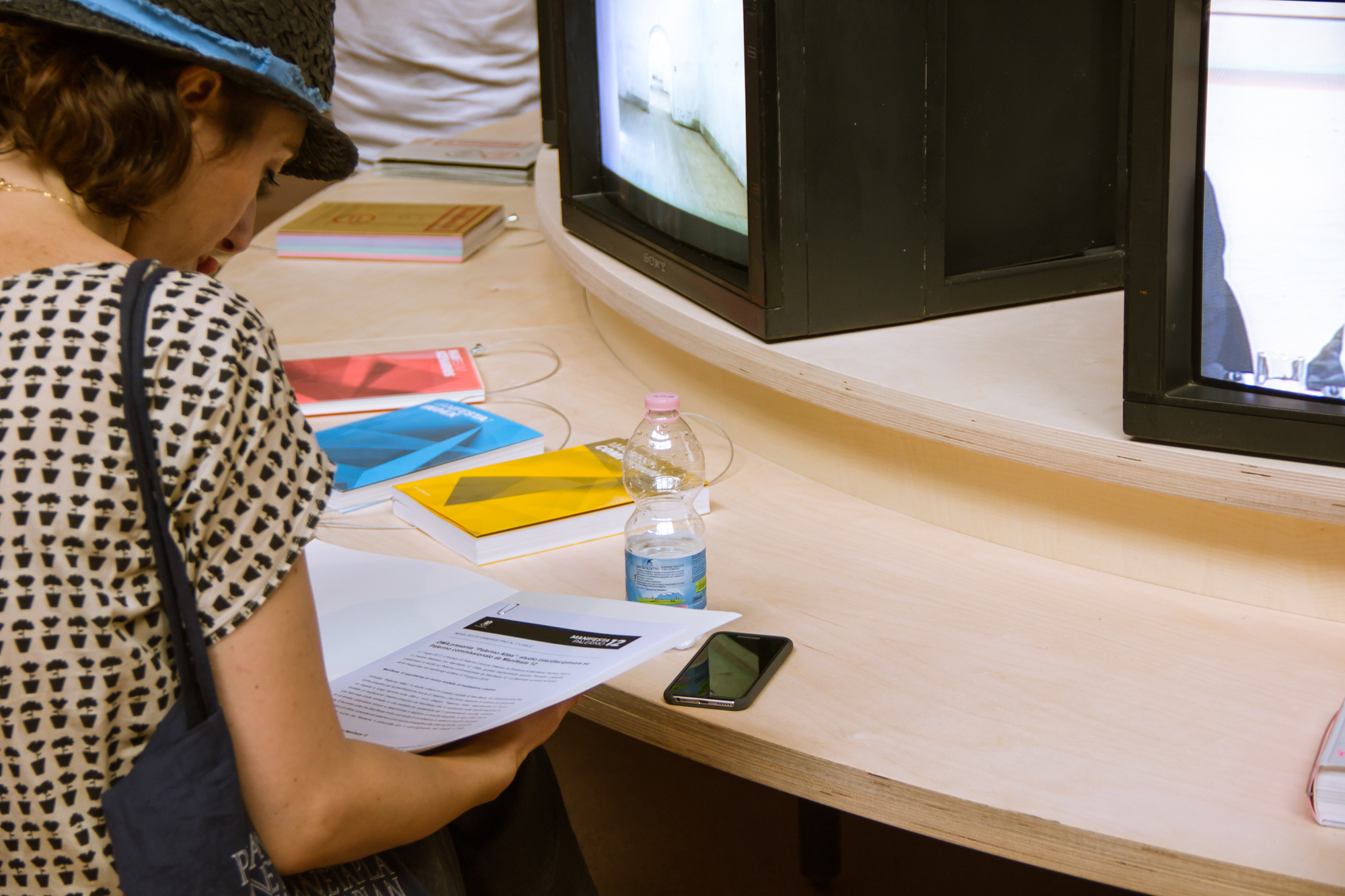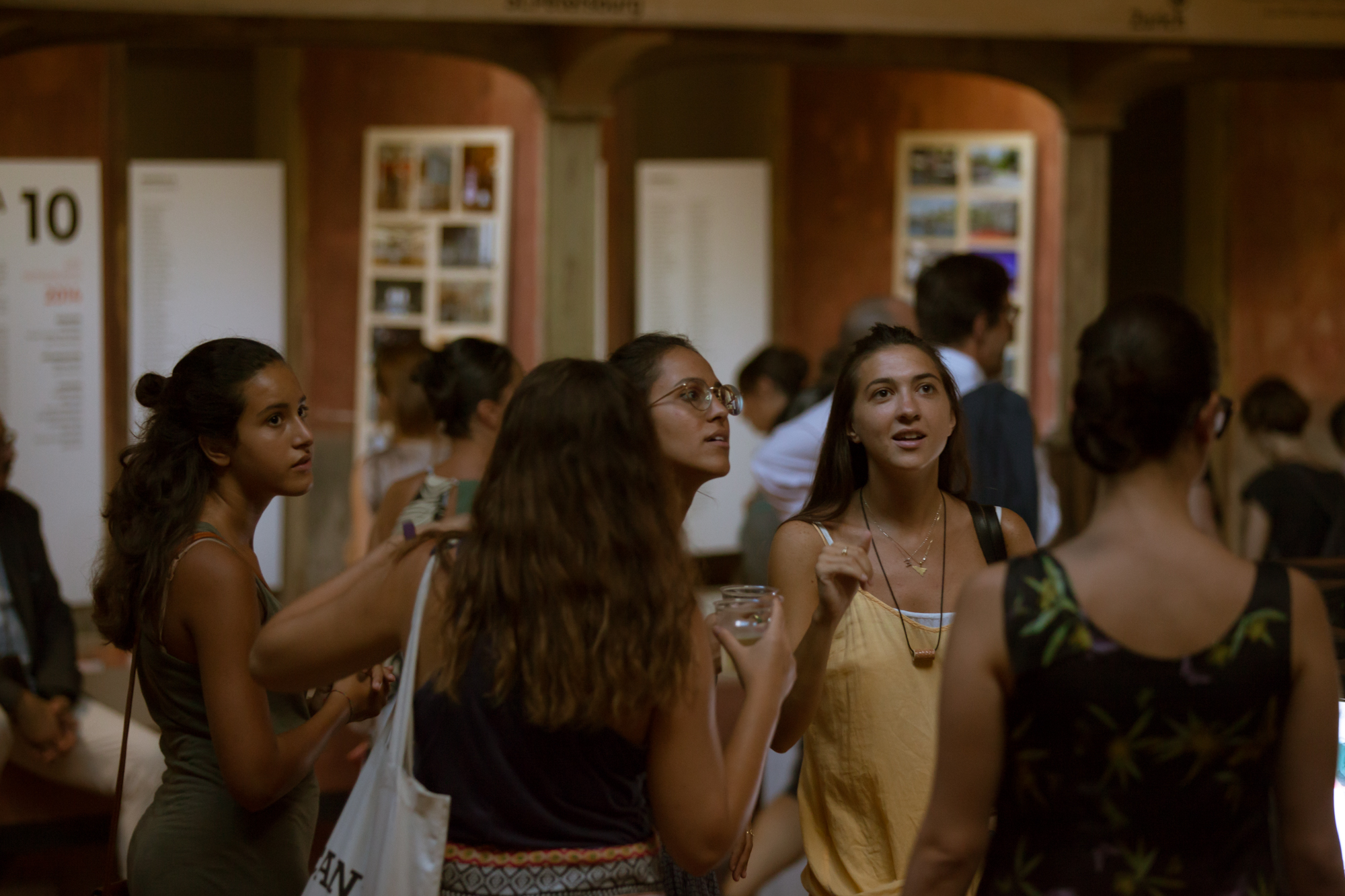 Special thanks for the donated books and publications to:
Arte e Critica, CURA., E il Topo, Exibart, Flash Art International, Flash Art Italia, Franco Cosimo Panini Editore, HangarBicocca, Humboldt Books, Le Dictateur, Minibombo, MOUSSE, Museo Centro de Arte Reina Sofia, Museo Egizio, Nero, Postmedia Books, San Rocco Magazine, Università degli Studi di Palermo.